Monica Rai
Seniour Manager,Bank of India
After the birth of my third child, I tipped the scales at 255 pounds. I couldn't walk up the stairs without getting out of breath. I was embarrassed about how I looked and unhappy with my life, but more importantly – I was scared for my future. I knew that the destructive path I was on would eventually lead me to serious health problems. I started working out at home and dropped a few pounds, but there were too many distractions and it was difficult to be motivated
Puja Malhotra
Quality Manager, Food Coperation
I knew that it wasn't going to be a quick-fix and that I needed a complete lifestyle change. We decided that to make this lifestyle change work, and last, our home environment needed to change. As a family, we started to eat more fruits and vegetables, and completely got rid of soda in the house, we try to eat less treats, and we don't have candy sitting around tempting us—out of sight out of mind. This isn't to say that I have become strict about what I eat; I am now just more aware of what I am eating. I am a firm believer in the rule: everything in moderation. If you completely restrict you're favorite foods out of your diet you'll go crazy and eventually cave in. Just little simple changes in my diet have yielded huge results
Thanuja Sen
Student, Gaya College Gaya
It was about a year ago that I hit rock bottom. I was 215 pounds, sad and unhealthy. I needed to exercise. I mustered up the courage and I walked into Lady Fitness about 9 months ago. Everyone there was so helpful and knowledgeable. I had a few free sessions with a great trainer who was able to give me tips and help me organize an exercise plan to fit my needs.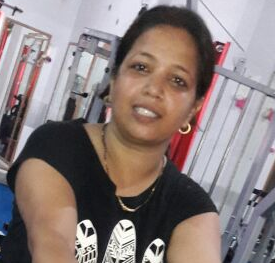 Soni Kumari
Student, Computer Science
I have been a happy member of Lady Fitness for at least 5 wonderful years! I have enjoyed Yoga, Step and kickboxing. I fell in love with Zumba and began going to one 1 hour class every day. The pounds melted away and then I hit a plateau. I continued my workouts, and I watched and changed my eating habits and BOOM! Between eating right and burning calories EVERY DAY, I have lost and kept off 60 pounds. Of course around the holidays, I gain a few back, but it doesn't take long to get back on track with my super motivating instructors! The day care is so clean and nice. When I have to bring children, they also have a great time! Thank you Lady Fitness and all of you wonderful instructors over the years! You are the happiest part of my days!" - Michelle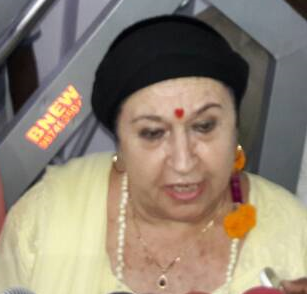 Selani Marker
Art-director, Human Rigth association
I struggled with my weight for numerous years. I tried various diets and joined several gyms, but I did not have the incentive to stick to any of them as I didn't get any results. One day a friend mentioned that she started exercising at Lady of America, so I joined. They advised me to eat healthy foods and I started training with Patricia Campos, a trainer at the Country Walk location. After a month I started feeling much better and with more energy! I started in June 28, 2012 and to date I have lost 30 pounds. I feel so much better! I have a lot of energy, my back doesn't hurt and I feel very confident about myself. My friends have also joined me in exercising and I definitely encourage others to do the same.
Mithlesh Paswan
Director, Gym
I've Lost 57 lbs! And gained my life back! I would like to share my success story and my gym played a very important part in my success. My name is Leslie Ditocco. I am 37 years old and a mother of five under the age of 12. During the six years I spent having my children, I totally ignored my body. I thought it was a selfish endeavor. At 31 years old and standing 5'7", I weighed 219 lbs. After the challenge ends I plan to keep doing what I have been doing. My goal is to lose 60lbs. before my wedding in April. It will take dedication, but I have the tools to succeed and am all for it!